Message from the East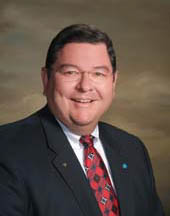 My Brethren,

As we embark upon our next quarter of events, I thought I would first reflect upon our successes thus far and then focus on our remaining programs for the year and why we are taking this direction.
Success can be measured in a number of different means: how happy are your Brethren, how charitable are their actions, what is the focus of conversation in the Lodge, how are we responding to challenges experienced by those we walk the path of life with, etcetera. How do you think we would score in these areas of concern?
In January we had a most enjoyable stated meeting. I have heard from Brethren in the Lodge and our visitors who join us what an enjoyable time they experienced. Excitement was high and the efforts of our chef,  R W Jim Dickerson, was amazing, but that is not the most significant thing to derive from the evening. We made great effort to celebrate the birthday of Brother Robert Burns and to enjoy haggis, why? Consider this as a reason: you are celebrating the impact of a single, sometimes quite negatively -eventful life that has had and still has an effect upon the world's people. And the haggis, what's the big deal? Proof positive that what may be considered worthless waste can be used to sustain God's children. Seek to see the good in everything and everyone!
February's meeting introducing the Child Identification Program was a great success. We thank everyone who has contributed to our computer for their commitment to safeguarding the youth of tomorrow. There is no excuse for us to say we are building a better community if we sit idly by not using our resources to protect our greatest assets, our children.. Our Grand Master and those who preceded him understand the commitment the Craft must make to substantiate our reputation of building a better tomorrow by our actions today. This program is not to take the place of others offered by our Law Enforcement agencies but to complement their efforts. We need to get into small groups like your child's or your grandchild's daycare or pre-school or a Sunday School class or just out on the Mall for a Friday After Five event. Just do something, one child at a time. We also ask that we commit ourselves to increase our commitment to our widow's by making sure everyone in the Lodge was a member of the Widow's Aid Fund. Are you? If so,  great, if not why not? Now, the District Deputy Grand Master, R W William Reinhold, presented to us the Grand Master's programs and invited all of us to attend the Official Visit of our Grand Master on June 17. Please find time in your year to join in for this event.
Our schedule for the rest of the years includes: April's program - a visit from Edmund Randolph and discussion on Freemason's Hall May's program - a visit form MW Don McAndrews, Grand Master of Cryptic Mason of the District of Columbia, June's program - a visit from MW Loyd Davis, Grand Master of the Grand Lodge of Utah talking about Masonry moving Westward into Utah and other points to ponder, July's program will be our recommitment night when we will have a special program on the Master Mason's Degree, you won't want to miss that one, August's program - a visit form the Illustrious Potentate of ACCA Shrine, Illustrious James Duke on being a Shriner September's program - a visit from the Chairman of the Grand Lodge Of Virginia Committee on Blood Services, R W Steve Sanford, October's program - will be an outdoor Lodge/Pig Picking with a conflagration ceremony from the Jack Jouett Camp Heroes of 76 and a visit from Brother Sean Waterson, Development Director for the Masonic Home of Virgina, November's program - a visit from M W Vernon Stuart Cook but not as an official visit from the Grand Master but as a visit from the Scottish Rite Language Center and the Personal Representative for the Valley of Richmond Ancient and Accepted Scottish Rite.
I leave you with one thought: "an eagle never knows how far it will fly until it spreads its wings." Find time to join in and spread your wings.
Sincerely and Fraternally,

Jeffery E. Hodges, PGM