Message from the East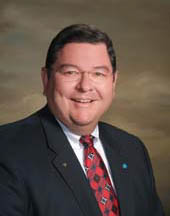 My Brethren,

What a joy to greet a new year in the life of Widow's Sons' Lodge. I know you will join me in expressing our thanks for a good job in 2015 to Worshipful Jason Pattison and the officers who served with him . I see the involvement of a lot of talent in our members, and Jason's officers will prove to be that dedicated base of Masons we can depend upon for our future leadership. We look forward to our DDGM, R W Bill Reinhold, presenting the plans and desires of our Grand Master, M W James Litton, for 2016. I want to thank R W Jim Dickerson and the crew of stew makers for a wonderful oyster stew. We have two gallons, from the 5 we bought, in the freezer, so I hope we can make another oyster stew for the February refreshments.
Brethren, we need to focus on a different approach to Masonry this year. Dig deep into those hidden talents and personality traits to spend your time looking for the good each of us does, not the errors of judgement so prone to happen by God's imperfect Children live their lives. I begin this year with the hope of making my efforts be judged at the conclusion of the year as "he really made me feel like I was welcome in this Lodge." I have for years tried to present the message to all of my officers: "make someone feel important." How much good can we do if every member of Widow's Sons' Lodge puts their passions and prejudices aside and works for the common good, as we Masons are supposed to do. We obligated ourselves to that very task at the altar, remember.
Goals for 2016:
1) Attain the Hillman Award
2) Increase attendance at the stated meetings by 25% and at the Degree nights by 15% or more
3) Develop an Officer Line to continue without a lapse for 8 years
4) Raise 10 Master Masons
5) Underwrite the VaCHIP program
6) September will be step up night with a Program from our Chairman of the Grand Lodge Blood Services Committee
7)Two Officers will take on new lectures during this year
8) Our Junior Warden will attain his Certificate by October
9) We will have an Outdoor Lodge in October with our program being a visit from Edmund Randolph
10) I want our members to interconnect and communicate with each other more.
Sincerely and Fraternally,

Jeffery E. Hodges, PGM