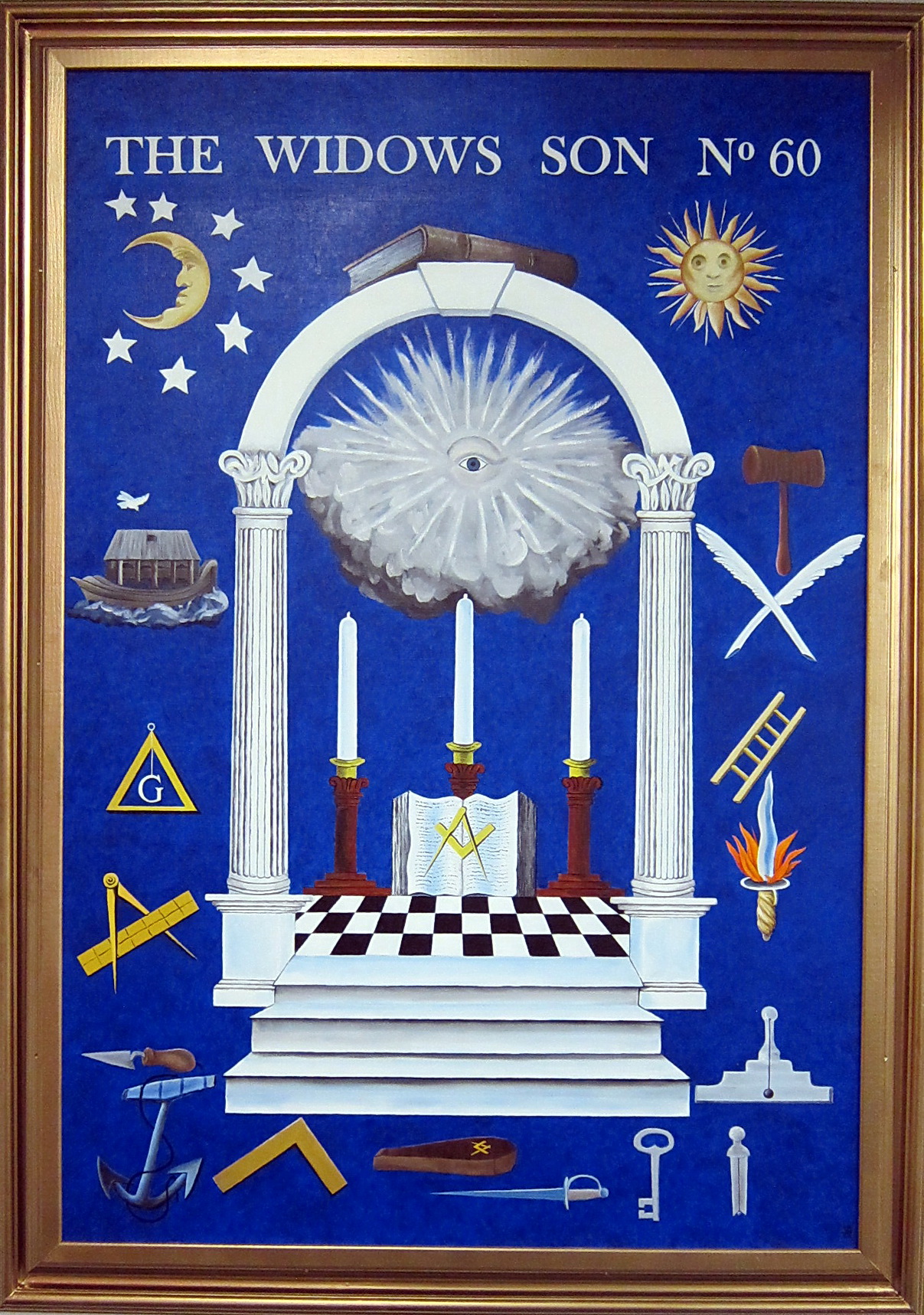 Painting of circa 1800 Floor Cloth by Wor. Mark S. Chapman
Message from the East
Welcome to the Widow's Sons' Lodge No. 60 website. Our lodge is one
of the oldest Masonic Lodges in Virginia. It was chartered in 1799 and
is a strong and vibrant lodge with over 200 members. WSL60 Masons
have been serving the community for over 200 years. Our lodge
members laid the cornerstone for the University of Virginia in 1817 and
we celebrated a bicentennial tribute to that event on October 6, 2017.

Persons interested in Masonry are cordially invited to visit us during
the many Lodge and Community events in which we articipate. Contact
the Lodge Secretary for our upcoming calendar of events. You can also
arrange to meet with a lodge member, visit our lodge and get to know
more about Masonry, first hand!

Feel free to take some time to look around our website to learn more
about our Lodge and Freemasonry. If you have any difficulties viewing
this site, or you find any errors or omissions in its content, please
contact the webmaster.

Sincerely and Fraternally
<![if !supportLineBreakNewLine]>
<![endif]>
Worshipful Master, WSL60
High Quality Prints of WSL#60 Oil Painting for Sale
<![if !supportLists]> · <![endif]> All profits from print sales benefit the Masonic Home of Virginia
<![if !supportLists]> · <![endif]> Prints may be used during Virginia ritual degree lectures
<![if !supportLists]> · <![endif]> Prints promote Lodge Member discussion and enhance Lodge room decor
<![if !supportLists]> (a) <![endif]> WSL60 Floor Cloth Reproduction circa 1800
<![if !supportLists]> (b) <![endif]> Building King Solomon's Temple: Entered Apprentice Degree
<![if !supportLists]> (c) <![endif]> Inside the Temple: Fellowcraft Degree
<![if !supportLists]> (d) <![endif]> The Temple: Master Mason Degree